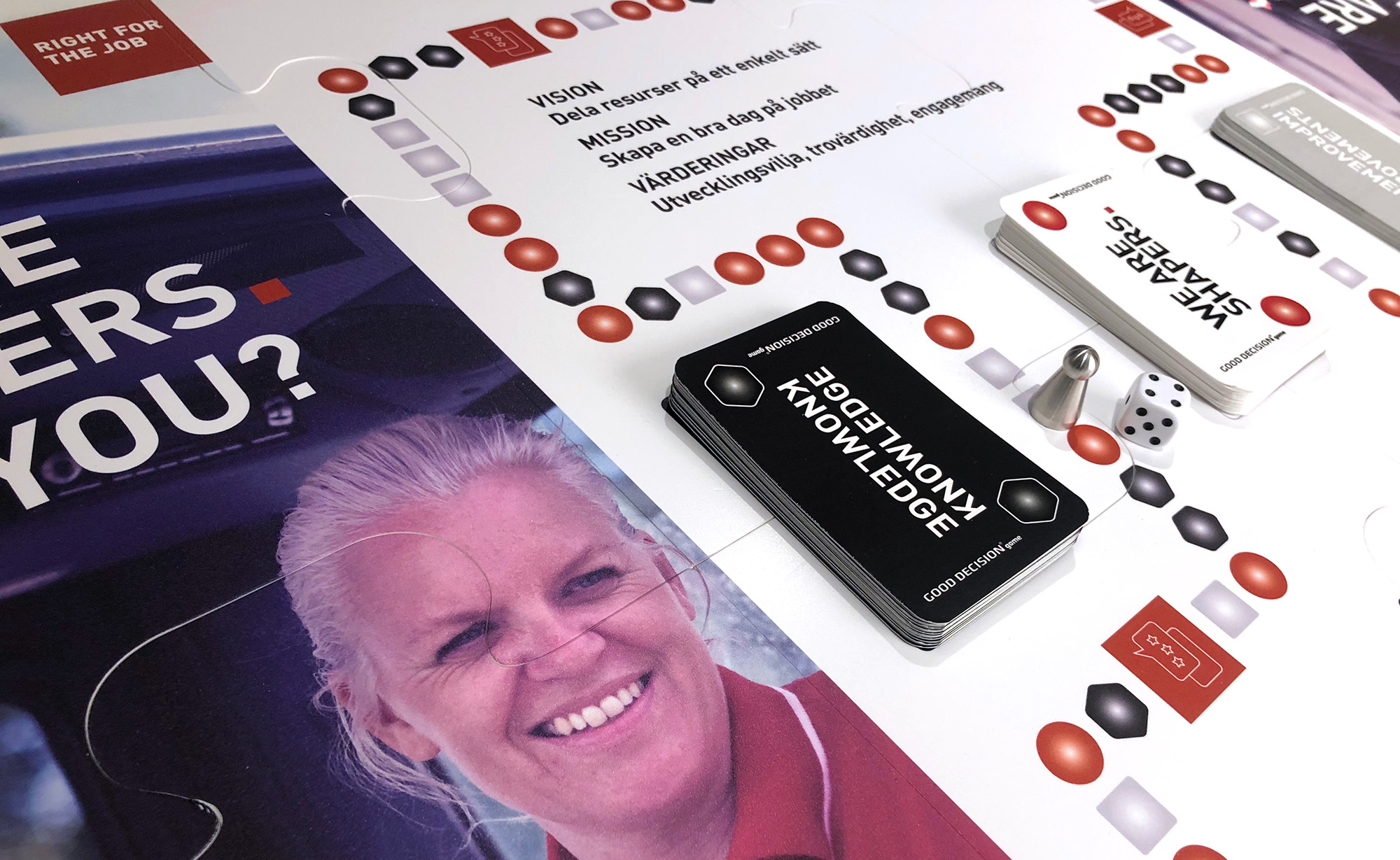 Years of experience
Those of us who work with Good Decision has a vast knowledge of development work, both at the individual level and in supporting larger organisations in an international context.
We shape ways of working and project models in which the right amount of methodology for the task brings success. We help large organisations to acquire knowledge and understanding of value words and codes of conduct by creating gamification together, which increases commitment and clarity. In other words, we are brave enough to try new things and break with traditional ways of thinking. Through our way of working, positive energy is released in everyday situations.
The Good Decision story
During development work with a management team at a small manufacturing plant, Jens Sångberg (Good Decision) was also able to hold status meetings with the owner at regular intervals.
During these meetings, it became clear that the owner wanted to be more pleased with how managers and co-workers acted in several recently arisen situations. After the somewhat frustrated owner had explained what had happened and why the person in question had made a mistake, Jens asked the customer;
 "What do you want your co-workers and managers to do then?"
After thinking for a little while, he answered;
 "I want them to make good decisions!"
Management directives
Everyone wants to be able to make good decisions. We must first understand what makes us and our organisation work well to succeed. In an organisation, the key to this is called management directives. Our job is to make them apparent to everyone in their daily work. In management directives, we find arguments for what we must prioritise and how we must act as co-workers and managers.
We have adopted this approach and developed a way of working where everyone can have a say. Management directives form the basis of all decisions made and through which we solve all the organisation's challenges. At the same time, a working method is established, enabling co-workers and managers to increase efficiency and profitability.